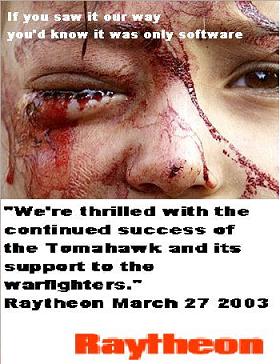 How Much Does a Suicide Bomber Cost?
Find and Ask A Middleman...
(You will Pay for the Rest of Your Life for Doing This To Me! Their JV with my Blood Relations and Associates)

A Suicide Bomber (SB) will always be recognized as a lethal and formidable weapon. Any weapon which can maim and kill hundreds, will always be recognized as a tradeable commodity.

We know real SBs act on ideology. We also know the majority of Muslims are not interested in being SBs. The majority of Muslims are in fact concerned with living. We know Wealthy Muslims, the Saudi Royal Family and Ruling Elite in many Middle Eastern Countries will never become Suicide Bombers.


The fact that SBs are recognized as lethal weapons, means they will be tradeable. All weapons have a PRICE. Who is actively involved in the Arms Trade with countries in the Middle East?



Who has had an established presence in the Middle East and had long term relations with the Ruling Elite and Security Services, over many years?

Who attends International Arms Fairs?
Who has contact with the religious/training establishments where SBs are trained?
Who has no interest in being a Suicide Bomber but is actively involved in organizing SB missions?

London (7/7) and Madrid (11/3) were attacked. Both countries have had long term fights against terrorism i.e. IRA and ETA.
* * *
ONE OF THE ARMS TRADE FAIRS

International Defence Exhibition and Seminar (IDEAS)
Venue: Karachi Exhibition Centre, Karachi, Pakistan
Frequency: Every two years
Dates:
Organisers and Sponsors: The event is co-ordinated by Pakistan's Defence Export Promotion Organisation.
Principle Focus: Weapons, military vehicles and most other military equipment.

Attendance: Along with the usual suspects, North Korea, Myanmar (Burma), Zimbabwe, Iran, Sudan, China and Indonesia have all sent delegations to IDEAS, taking advantage to Pakistan's lack of circumspection over who buys its arms. US companies exhibited for the first time in 2004. Publicity after IDEAS 2002 claimed 140 companies from 20 countries exhibited, with over 20,000 trade visitors.

UK Involvement: Land Rover was the only UK-based company to exhibit at the first IDEAS in 2001, but more UK companies have exhibited in recent years.

Notes: Operating with the bizarre slogan 'Arms for Peace', IDEAS is primarily about establishing the military regime in Pakistan as a supplier in what it sees as an expanding defence market in Asia, the Middle East and Africa. Since Pakistan has explicitly said it would probably only rule out Israel as a customer, IDEAS can cater to the military needs of various pariah states.
The show is not just about Pakistani weapons though, and US firms such as Lockheed Martin and Raytheon turned up in force in 2004, since Pakistan has now become a US ally in the 'war on terror'. The 2004 event was used as the occasion for the announcement that the US is now prepared to reverse its previous opposition to selling F-16 jets to Pakistan. The expo, then, is also about Pakistani procurement. Publicity also boasts of "the world's largest firing demonstration."