Human Rights Violators, National Security, Government & Armed Forces-
THE WHISTLE BLOWERS

It takes a certain type of person to be a Whistle blower. Forget weak people who have no backbone and have never taken a serious stand on any issue. Certainly forget the Wealthy and the Corrupt who throw money around to cover up their crimes. Such people can not be relied anyway, to act in the interests of their country, when Greed is of selfish and Primary Importance to Themselves.
This post presents some of the most famous Whistle blowers who have sought to expose the reality about people in National Security, Government and the Armed Forces. They have
Exposed the Secret Rendition Program, Foreign Spy Rings, Nuclear Weapons Trade, etc
Exposed Human Rights Violations in different countries as well as torture and abuse in Abu Ghraib.
Exposed Disinformation - Fixing Intelligence for political purposes in the lead up to invasions such as Iraq and Iran. Different governments have dared to use this intelligence.
Exposed Secret No Bid Contracts involving a President's Associates and Coalition Partners.All instigated in or by a select few from Democratic Countries

Any Whistle blower who exposes blatant violations of state and international laws by their own government and citizens, should receive the highest commendation from their country. Boundaries are clearly defined in many transparent legal instruments.
* * *
PHILIP AGEE
Philip Burnett Franklin Agee (July 19, 1935 – January 7, 2008) was a Central Intelligence Agency (CIA) case officer and writer, best known as author of the
1975 book, Inside the Company: CIA Diary, detailing his experiences in the CIA
. Agee joined the CIA in 1957, and over the following decade had postings in Washington, D.C., Ecuador, Uruguay, and Mexico. After resigning from the Agency in 1968, he became a leading opponent of CIA practices. He died in Cuba in January 2008.
http://en.wikipedia.org/wiki/Philip_Agee
**

ERNEST BACKES
Ernest Backes (1946, Trier, Germany) was #3 of clearing chamber Clearstream (formerly Cedel), in charge of relations with clients, and was fired in May 1983. According to himself, he was "fired because (he) knew too much about the Ambrosiano scandal." Banco Ambrosiano collapsed in 1982, but the scandal wasn't yet public when Ernest Backes was dismissed. Ernest Backes was the primary whistleblower in Revelation$, the book he co-authored with Denis Robert and which in 2001 caused the Clearstream scandal. In 1971, he was hired by Cedel, set up in 1970 by a consortium of 66 international banks. With Gérard Soisson, Cedel's manager, he helped design and install Cedel's computerized accounting system in the 1970s.
http://en.wikipedia.org/wiki/Ernest_Backes

**
SHAWN CARPENTER
Shawn Carpenter is an American Navy veteran and whistleblower (previously employed by Sandia National Laboratories) who tracked down a Chinese cyberespionage ring that is code-named Titan Rain by the FBI. He came to national attention when his story was reported on in the September 5, 2005 issue of Time magazine.

After informing his supervisors of the breaches, he was told that his only concern was Sandia computers, and to drop the issue. His employment was later terminated when Carpenter disobeyed his management and communicated the information about the security breaches to the United States Army and the FBI. He was a confidential informant for the FBI for almost half a year before Sandia discovered his actions. Carpenter reportedly felt betrayed by the termination, as he viewed his actions were a service to his country, similar to that of his previous military service.

http://en.wikipedia.org/wiki/Shawn_Carpenter


**
A Special John F. Kennedy Profile in Courage Award was presented to Sgt. Joseph Darby May 16 at the JFK Presidential Library and Museum in Boston.Darby was presented the award for respecting the "rule of law" and turning photographs over to Army investigators depicting humiliation of Iraqi detainees at Abu Ghraib. Darby is a member of the 372nd Military Police Company, an Army Reserve unit from Western Maryland that served in Iraq for 18 months.
SERGEANT JOSEPH M. DARBY
Sergeant Joseph M. Darby (born c. 1979), of Corriganville, Maryland, is best known as the
whistleblower in the Abu Ghraib torture and prisoner abuse scandal.
Darby is a graduate of North Star High School, near his hometown at the time, Jenners, Pennsylvania. At the time, Darby was a U.S. Army Reservist who served as an M.P. at the Abu Ghraib prison, in Abu Ghraib, Iraq. After learning of the abuse, Darby was the first person to take steps to alert the U.S. military command.
http://en.wikipedia.org/wiki/Joe_Darby

**
MATTHEW DIAZ
Lieutenant Commander (LCDR) Matthew M. Diaz is a former staff judge advocate in the U.S. Navy, Judge Advocate General's Corps. In mid-to-late 2004, Diaz served a six month tour of duty in Guantanamo Bay, Cuba as deputy director of the detention center's legal office. Early in 2005 as LCDR Diaz was concluding his tour, he sent an anonymous note to a New York civil liberties group containing the names of the detainees held at the Guantanamo Bay detention camp. In July 2006, the United States government formally charged Diaz in a military court with five criminal counts related to the improper disclosure of classified information to an individual unauthorized to receive it. In May of 2007, he was convicted by a seven member jury of military officers on 4 of 5 counts. He served a 6 month prison sentence and was discharged from the military. In April 2008, he was awarded the Ridenhour Prize for Truth Telling. http://en.wikipedia.org/wiki/Matthew_Diaz

**

SIBEL EDMONDS
Sibel Deniz Edmonds (born 1970) is a Turkish-American former FBI translator and founder of the National Security Whistleblowers Coalition (NSWBC). Edmonds was fired from her position as a language specialist at the FBI's Washington Field Office in March, 2002, after she accused a colleague of covering up illicit activity involving foreign nationals, alleging serious acts of security breaches, cover-ups, and intentional blocking of intelligence which, she contended, presented a danger to the United States' security. Since that time, court proceedings on her whistleblower claims have been blocked by the assertion of State Secrets Privilege. http://en.wikipedia.org/wiki/Sibel_Edmonds

For sale: West's deadly nuclear secrets
- The Times - 6 Janaury 2008 /
FBI denies file exposing nuclear secrets theft
- The FBI has been accused of covering up a file detailing government dealings with a network stealing nuclear secrets - The Times - 20 Jan 2008 /
Tip-off thwarted nuclear spy ring probe
- The Times - 27 Janaury 2008
DANIEL ELLSBERG
Daniel Ellsberg (born April 7, 1931) is a former American military analyst employed by the RAND Corporation who precipitated a national political controversy in 1971 when he
released the Pentagon Papers (Top Secret McNamara study of U.S. Decision-making in Vietnam, 1945-68)
to the New York Times, the Washington Post and 17 other newspapers.
http://en.wikipedia.org/wiki/Daniel_Ellsberg / http://www.ellsberg.net/bio
**

A. EARNEST FITZGERALD
A U.S. Department of Defense auditor who was fired in 1973 by President Richard M. Nixon for exposing to Congress the tidal wave of cost overruns associated with Lockheed's C-5A cargo plane. After protracted litigation he was reinstated to the civil service and continued to report cost overruns and military contractor fraud, including discovery in the 1980s that the Air Force was being charged $400 for hammers and $600 for toilet seats. Mr. Fitzgerald retired from the Defense Department in 2006. http://en.wikipedia.org/wiki/List_of_whistleblowers



**
BUNNATINE "Bunny" H. GREENHOUSE
Bunnatine (Bunny) H. Greenhouse is a former chief contracting officer (Principal Assistant Responsible for Contracting (PARC) of the United States Army Corps of Engineers. On June 27, 2005, she testified to a Democratic Party public committee,

alleging specific instances of waste, fraud, and other abuses and irregularities by Halliburton with regard to its operations in Iraq since the Iraq War.

She described one of the Halliburton contracts (

secret, no-bid contracts

awarded to Kellogg, Brown and Root (KBR)—a subsidiary of Halliburton) as "the most blatant and improper contract abuse I have witnessed during the course of my professional career."
http://en.wikipedia.org/wiki/Bunny_Greenhouse

**

FRANK GREVIL
Frank Søholm Grevil (born in 1960) had the rank of major in Forsvarets Efterretningstjeneste [FE] (Danish military intelligence agency). On February 22, 2004 he acted as a whistle blower leaking classified information about the FE's assessment of the possibility of weapons of mass destruction [WMD] in Iraq. These documents showed that FE was not as certain that WMD's existed in Iraq as the danish prime minister Anders Fogh Rasmussen.
http://en.wikipedia.org/wiki/Frank_Grevil




**

KATHARINE TERESA GUN
Gun is a former employee of Government Communications Headquarters (GCHQ), a British intelligence agency. In 2003 she leaked top-secret information to the press concerning alleged illegal activities by the United States and the United Kingdom in their push for the 2003 invasion of Iraq. On January 31, 2003, she received an e-mail from a United States National Security Agency official named Frank Koza. This e-mail requested aid in a secret and illegal operation to bug the United Nations offices of six nations: Angola, Cameroon, Guinea, Pakistan, Mexico and Chile. These were the six "swing nations" on the UN Security Council that could determine whether the UN approved of the invasion of Iraq. The plan clearly violated the Vienna Conventions, which regulate global diplomacy. Gun leaked the email to The Observer, hoping to prevent the war. After her revelation, she was fired from GCHQ. "I have no regrets and I would do it again", she said.

http://en.wikipedia.org/wiki/Katharine_Gun / http://wikileaks.org/wiki/Katharine_Gun
**
Adrienne Kinne served in the US Army and Army Reserves from 1994 through 2004 as an Arabic linguist in military intelligence. She was activated in the Reserves for two years following the events of 9/11 and served stateside in direct support of operations in Iraq and Afghanistan as a voice interceptor. She now works in the Department of Veterans Affairs as a health science specialist (psychology) and as the New England Regional Coordinator for Iraq Veterans Against the War. She lives in Vermont.
In 2008, Adrienne Kinne, a former U.S. military intelligence officer,
revealed that she had seen secret documents listing the Palestine Hotel as a possible military target prior to the 2003 shelling incident.
Reports from Kinne suggest that the
attack on the hotel was a deliberate attempt to control news coverage of the U.S. invasion of Iraq
as the Palestine Hotel was a popular place for international journalists.
Justice for Dead Journalists -
http://www.alternet.org/waroniraq/85512/
- May 15, 2008.
New NSA Whistleblower Speaks - A former member of U.S. military intelligence has decided to reveal what she knows about
warrantless spying on Americans and about the fixing of intelligence in the leadup to the invasion of Iraq
. -
http://www.afterdowningstreet.org/?q=node/24183

**

MARK KLEIN
Mark Klein is a former AT&T technician who leaked knowledge of his company's alleged cooperation with the United States National Security Agency in installing network monitoring hardware to spy on American citizens. The subsequent media coverage became a major story in May 2006. http://en.wikipedia.org/wiki/Mark_Klein

'Turning In' AT&T Over NSA Program - Washington Post - 7 November 2007
His first inkling that something was amiss came in summer 2002 when he opened the door to admit a visitor from the National Security Agency to an office of AT&T in San Francisco."What the heck is the NSA doing here?" Mark Klein, a former AT&T technician, said he asked himself.......

**

DAVE LARSON
On January 08, 2008 a Whistleblower named Dave Larson made significant disclosures to the Dept. of Defense Office of the Inspector General and to Senate members substantiating allegations made by Russ Tice and which detailed unlawful criminal acts committed under Special Access Program (SAP) provisions. This matter remains pending and current with the Dept. of Defense Inspector General as case #103586.

Dave Larson has been involved in the development of government funded implantable medical device technology since March 1997, as a Biomedical Engineering student, research subject, Microsoft Certified Technician, programmer and FCC licensed operator KI6JJN. His site details the ongoing legal effort regarding criminal misconduct and abuse of Defense Special Access Program provisions, and a campaign for government ethics and reform. A "Special Access Program" (or "SAP") is described as "a uniform system for classifying, safeguarding, and declassifying national security information" by the U.S. Department of Defense, more commonly known as "black projects". His site details one such project that may well be the darkest, blackest, highly classified project ever to receive public exposure. Extensive research efforts, ongoing legal efforts, and Freedom of Information requests have resulted in the factual data, and comprehensive documentation explicitly detailing U.S. Government efforts to develop implantable medical device technology for deployment as a Defense Tactical Weapon, and Intelligence Tool. What began in 1997 as an inquiry has evolved into a moral and ethical dilemma that has personnel from the NIH (Hambrecht, Heetderks and Loeb), the United States Dept. of Defense (Col. Ling, and OSD components), the FBI, and Defense Contractor, the Alfred E. Mann Foundation, committing acts of felony criminal misconduct, fraud, and civil rights violations under the protections of "National Security", the Patriot Act and governmental contractual obligations. Civil litigation is being sought in the interest of justice and public interest.

http://www.larsonmedia.net/special_access/biomed.htm

**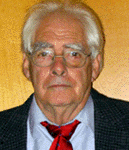 DAVID MACMICHAEL
David MacMichael is a former Central Intelligence Agency (CIA) analyst. A ten-year veteran of the U.S. Marine Corps, he was a counter-insurgency expert in South-East Asia for four years. He also served as an analyst for the National Intelligence Council from 1981-1983. MacMichael graduated with an MA and Ph.D. in History from the University of Oregon. MacMichael resigned from the CIA in July 1983 because he felt the Agency was misrepresenting intelligence for political reasons. His public resignation from the Agency gave credence and notability to his vocal indictment of the Reagan Administration's policy toward Central America. He was considered the "key witness" in Nicaragua v. United States. The case was heard in 1986 before the International Court of Justice, which ruled that the United States had violated international law by supporting the Contras in their war against the Nicaraguan government and by mining Nicaragua's harbors. MacMichael also testified in front of Congress on this matter.

http://en.wikipedia.org/wiki/David_MacMichael
**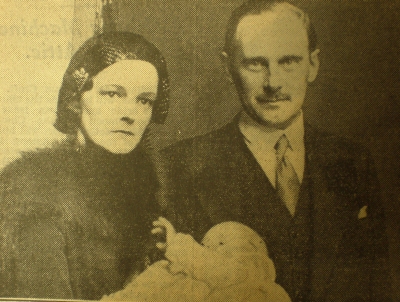 STEWART MENZIES
Major General Sir Stewart Graham Menzies, KCB, KCMG, DSO, MC (pronounced "mingis", with a hard 'g') (30 January 1890 – 29 May 1968) was Chief of MI6, British Secret Intelligence Service, during and after World War II. He joined the counterintelligence section of Field Marshall Douglas Haig, and in late 1917 reported to high British leadership that Haig was fudging intelligence estimates, which soon led to Haig's removal. This whistle-blowing was apparently done very discreetly. Following the end of the war, he entered MI6 (later SIS) and became a deputy of its director-general Hugh Sinclair.


In 1924, Menzies was allegedly involved — alongside Sidney Reilly and Desmond Morton — in the forging of The Zinoviev Letter. This forgery is considered to have been instrumental in the Conservative Party's victory in the United Kingdom general election of 1924, which ended the country's first Labour government. http://en.wikipedia.org/wiki/Stewart_Menzies


**



VASILI MITROKHIN
Vasili Nikitich Mitrokhin (March 3, 1922–January 23, 2004) was a Major and senior archivist for the Soviet Union's foreign intelligence service, the First Chief Directorate of the KGB, and co-author with Christopher Andrew of The Mitrokhin Archive: The KGB in Europe and the West, a massive account of Soviet intelligence operations based on copies of material from the archive. The second volume, The Mitrokhin Archive II: The KGB in the World, was published in 2005, soon after Mitrokhin's death. http://en.wikipedia.org/wiki/Vasili_Mitrokhin

**

CRAIG MURRAY
Craig Murray (born October, 1958) is a British political activist, former ambassador to Uzbekistan and current Rector of the University of Dundee. While at the embassy in Tashkent, he
accused the Karimov administration of human rights abuses
, a step which, he argued, was against the wishes of the British government and the reason for his removal. Murray complained to the Foreign and Commonwealth Office in November 2002, January or early February 2003, and in June 2004 that
intelligence
linking the Islamic Movement of Uzbekistan to al-Qaeda, suspected of
being gained through torture, was unreliable, immoral, and illegal
. He described this as "selling our souls for dross". Murray was subsequently removed from his ambassadorial post on October 14, 2004.
http://en.wikipedia.org/wiki/Craig_murray
/
http://www.craigmurray.org.uk/
**
DEREK PASQUILL
Derek Pasquill leaked documents relating to the US "Extraordinary Rendition" programme, a practice of secretly transporting terror suspects to places where they risked being tortured, and the UK government's policy towards Muslim groups.
Civil servant who leaked rendition secrets goes free - Guardian - 10 January 2008
I had no choice but to leak - New Statesman - 17 January 2008
Terror rendition prisons 'did exist' - Channel 4 TV - 7 June 2007

**
CLIVE PONTING
Clive Ponting a senior civil servant in the Ministry of Defence who leaked classified documents to Labour Member of Parliament, Tam Dalyell confirming that the General Belgrano was sunk by United Kingdom Forces during the Falklands War while outside the total exclusion zone, contradicting statements by the UK Government. The documents revealed that the General Belgrano had been sighted a day earlier than officially reported, and was steaming away from the Royal Navy taskforce. http://en.wikipedia.org/wiki/Clive_Ponting





**


SAMUEL PROVANCE
Samuel Provance was a military intelligence sergeant who is most notable for going public, against the direct orders from his commanders, with what he knew about what happened at the Abu Ghraib Prison, where he worked as a U.S. Army computer systems supervisor from the fall of 2003 to the spring of 2004. Despite the consequences, he continued to defy those orders. The main points of his "whistle blowing" is the role of military intelligence, specifically military and civilian interrogators, in abusing detainees (that they directed the military police and were abusers themselves), the extent of knowledge of such abuse through the U.S. Army chain of command, and the subsequent cover-up of these practices when investigated. http://en.wikipedia.org/wiki/Samuel_provance

**


RON RIDENHOUR
Ronald Ridenhour (April 6, 1946 – May 10, 1998), a young GI who served in the 11th Infantry Brigade during the Vietnam War, played a central role in spurring the investigation of the My Lai Massacre. A helicopter gunner, Ridenhour heard of the massacre from friends while serving in Vietnam. While still on active duty, he gathered eyewitness and participant accounts from other soldiers. On his return to the United States, he sent letters to 30 members of Congress and to Pentagon officials, spurring a probe that led to several indictments against those involved, and the conviction of William Calley. http://en.wikipedia.org/wiki/Ron_Ridenhour

**


Francisco Vincent Serpico (born April 14, 1936) is a retired New York City Police Department (NYPD) officer who is most famous for testifying against police corruption in 1971. The majority of Serpico's fame, however, came after the release of the 1973 film, Serpico, which starred Al Pacino in the lead role. http://en.wikipedia.org/wiki/Frank_Serpico
**


DAVID SHAYLER
David Shayler is a British journalist and former MI5 (British Security Service) officer.
Shayler earned notoriety after being prosecuted under the Official Secrets Act for his passing secret documents to the Mail on Sunday in August 1997 that alleged that MI5 was paranoid about socialists, and that it had previously investigated Labour Party ministers Peter Mandelson, Jack Straw and Harriet Harman. http://en.wikipedia.org/wiki/David_Shayler / http://www.guardian.co.uk/uk/davidshayler

**
ROD STONER
Rod Stoner is a former British army corporal from the Parachute Regiment who was employed as a security consultant by the private military contractor Aegis Defence Services in 2004 and 2005. Rod Stoner became disgruntled with the management of Aegis in Iraq, where it is contracted to the U.S. Department of Defense, and left Aegis during 2005. In October 2005, Stoner set up an illicit website and published a number of videos allegedly showing Aegis personnel shooting indiscriminately, and without warning, at Iraqi civilian vehicles. http://en.wikipedia.org/wiki/Rod_Stoner






**


RUSS TICE
Russell D. Tice (born 1961) is a former intelligence analyst for the U.S. Air Force, Office of Naval Intelligence, Defense Intelligence Agency (DIA) and National Security Agency (NSA). During his nearly 20 year career with various United States government agencies, he conducted intelligence missions related to the Kosovo War, Afghanistan, the USS Cole bombing in Yemen, and Operation Iraqi Freedom. In December, 2005, Tice helped spark a national controversy over claims that the NSA and the DIA were engaged in unlawful and unconstitutional wiretaps on American citizens. He later admitted that he was one of the sources that were used in the New York Times' reporting on the wiretap activity in December 2005.
Tice began to receive national attention as a whistleblower in May, 2005, after speaking publicly about alleged retaliation by government officials for reporting his suspicions that a DIA colleague might be a Chinese spy, and about the need for legislation to protect national security agency whistleblowers. http://en.wikipedia.org/wiki/Russell_Tice
NSA Whistleblower Alleges Illegal Spying Former Employee Admits to Being a Source for The New York Times - ABC News - 10 January 2006

**

SARAH TISDALL
Sarah Tisdall was a Foreign and Commonwealth Office (FCO) clerical officer who was jailed for leaking British government documents to a newspaper in 1983. Sarah Tisdall anonymously sent The Guardian photocopied documents detailing when American cruise missile nuclear weapons would be arriving in the United Kingdom. The documents set out the political tactics Michael Heseltine, then defence minister, would use to present the matter in the House of Commons. http://en.wikipedia.org/wiki/Sarah_Tisdall

**

LANA VANDENBERGH
The circumstances surrounding the shooting of Jean Charles de Menezes would not have come to the public's attention without whistleblower Lana Vandenbergh. Lana worked as an administration secretary for the Independent Police Complaints Commission. Jean Charles de Menezes, an innocent man, was shot and killed at Stockwell tube station on the London Underground by police. Initially, police falsely claimed that he was wearing bulky clothing, had vaulted the ticket barriers and run from police. It soon become clear that de Menezes did not vault and run from the police, but police did not correct the misinformation until the correct information was leaked to the press. At first the police tried to cover up this dreadful mistake. Vandenbergh leaked details of the police enquiry, which was very different from the version then in the public domain. http://wikileaks.org/wiki/Lana_Vandenbergh

**

MORDECHAI VANUNU
Mordechai Vanunu, born in Marrakech, Morocco on October 13, 1954 is an Israeli former nuclear technician who revealed details of Israel's nuclear weapons program to the British press in 1986. He was subsequently kidnapped in Rome by Israeli agents and smuggled to Israel, where he was tried and convicted of treason. http://en.wikipedia.org/wiki/Mordechai_Vanunu
**
ANDREW WILKIE
Andrew Wilkie (born 1961, Tamworth, Australia) is a former soldier and intelligence analyst who resigned from the Office of National Assessments (ONA), an Australian intelligence agency, in March 2003 over concerns that intelligence was being misrepresented for political purposes in making the case for Australia's contribution to the 2003 invasion of Iraq.

In the run-up to the 2003 Iraq war, the Australian, UK and U.S. governments were asserting that intelligence reports showed that Iraq held weapons of mass destruction. Wilkie resigned at this time, claiming that the reports did not support such claims and in the years since his resignation, no valid evidence supporting the pre-war claims of weapons of mass destruction has ever been found. http://en.wikipedia.org/wiki/Andrew_Wilkie

**
BASSEM YOUSSEF
Mr. Youssef is the highest ranking Arab-American agent employed by the Federal Bureau of Investigation. He is currently a Unit Chief in the FBI's Counterterrorism Division. Prior to holding his current position, Mr. Youssef coordinated the national counterterrorism investigation into the Islamic Group (the organization responsible for the first World Trade Center bombing). He speaks fluent Arabic (the highest ranking FBI official with this skill).

In 2002, Youssef blew the whistle to the director of the FBI and Congress that discriminatory practices within the Bureau were undermining the effectiveness of America's counterterrorism efforts. Speaking publicly for the first time on the subject, the Egyptian-born Youssef said that FBI officials consider that "cultural understanding of the Middle East and radical Islamic groups, as well as the Arabic language, was unnecessary" in conducting counterterrorism investigations. Although the FBI has claimed to be "working hard to get Arabic-speaking agents," Youssef said he has been completely sidelined since the September 11 attacks. http://en.wikipedia.org/wiki/Bassem_Youssef / http://www.ala.org/ala/alonline/currentnews/newsarchive/2008/january2008/bassemyoussef.cfm
***
SOURCES OF INFORMATION
Wikileaks is developing an uncensorable Wikipedia for untraceable mass document leaking and analysis. Our primary interest is in exposing oppressive regimes in Asia, the former Soviet bloc, Sub-Saharan Africa and the Middle East, but we also expect to be of assistance to people of all regions who wish to reveal unethical behavior in their governments and corporations. We aim for maximum political impact. Our interface is identical to Wikipedia and usable by all types of people. We have received over 1.2 million documents so far from dissident communities and anonymous sources. http://wikileaks.org/
National Whistleblowers Center - http://www.whistleblowers.org/
International Association of Whistleblowers - http://www.internationalassociationofwhistleblowers.net/
National Security Whistleblowers Coalition - http://www.nswbc.org/